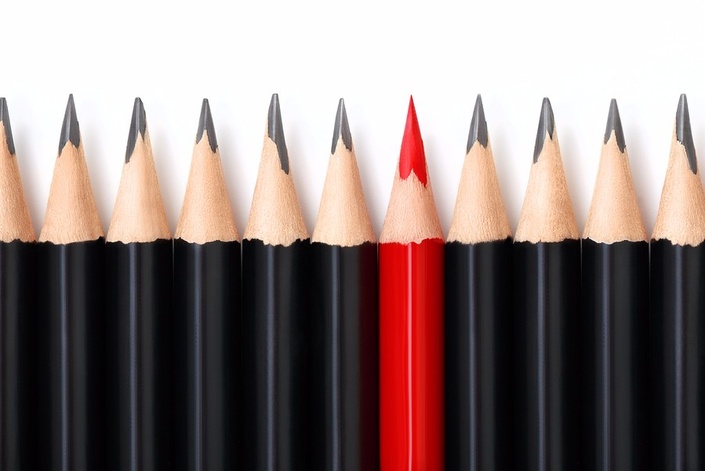 How to Make a Great Living as an Editor
The simple steps to catapulting your editing business into a successful global enterprise. A 15 session video course.
Enroll in Course
Want to have a steady high-income editing business?
Tired of struggling, hustling for jobs, waiting for clients to contact you?
Maybe you've been working hard, chasing after clients, trying to drum up work, experimenting with advertising, going to conferences and handing out business cards. But what's been the result? Maybe you've been stuck for months or years, hoping your business will grow into a career that's lucrative enough that you can quit your other day job. Or work part-time and still easily support yourself. The success you've dreamed of keeps slipping through your fingers.

Dare to change the picture!
What if you took a chance and reinvented yourself? What if you dared to reach out for that gold ring and grab it? How would you feel to have new clients every day contact you to hire you? How would you feel if strangers sent you thousands of dollars without first contacting you to ask about your services? How would you feel to have that kind of success?
It's not a dream. It happened to C.S. Lakin who went from having an editing job or two a month, scrambling and hustling and trying everything she could to drum up editing clients. She did work for free. She charged a rock-bottom price. She thought that strategy, in time, would help her eventually see success. But it didn't.
And then she learned the secrets to making a great living as an editor, and it involved a half-dozen simple steps that she never expected.
This isn't just hype. Within three years Lakin was making a six-figure income, part time, from her editing business. It's about being authentic. There's nothing phony or pretentious about true success. The key lies in not just providing stellar work for your clients but in creating a presence online that writers will trust. They'll want you, and only you, to edit their work. And they'll tell others about you, and your name will spread.
How to Make a Great Living as an Editor is an online video course that will show you in simple, clear steps how to break out of the freelancer mentality and position yourself for success.

What this course does not teach:

How to become an editor

How to set up your editing business

How to run your editing business

How to deal with clients

How to schedule your time
This course is about
How to become well-known and respected in your industry

How to set yourself apart from other editors

How to create your own unique brand

How to price your work like a professional and not like a "freelancer"

How to leverage yourself online with your unique content
You'll have video modules to watch that will cover the key steps to making a successful editing career. These will go in depth into how you can position yourself to stand out from the crowd, to be the go-to editor when someone thinks about needing editing.
You're going to have homework, handouts, and other extras that will help you adjust your thinking so that you can realize the vision you have for your career. And, with the premier package, you'll get an hour consultation with C.S. Lakin after you complete the course to help you nail your strategy for success.
You're going to get deep into practical application so this isn't just theory for you. It's all about making decisions, implementing those decisions, and watching the results come in.
This is all about positioning yourself for success. Not depending on outside people or groups or agencies or clubs or organizations to send work your way. This isn't about being passive. By taking these steps outlined, clients will come to you.
C.S. Lakin is going to teach you skills that are assertive and help you manifest the vision for your career. By envisioning it and doing all the practical steps she outlines, you will see results.
Ready to take your business and blast it into the stratosphere of success? Go from waiting and hoping and wallowing to picking your clients, accepting interviews and guest blogging opportunities, having months of scheduled work, and making a comfortable income—all by making the right choices to position yourself as an expert in the editing industry.

Your Teacher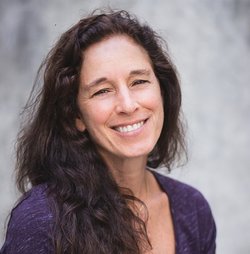 C.S. Lakin is the author of sixteen novels and five writing craft books. Her award-winning blog Live Write Thrive gives tips and writing instruction for both fiction and nonfiction writers, and her Writer's Toolbox series gives fiction writers everything they need to know to create compelling, solid stories. Her newest release, 5 Editors Tackle the 12 Fatal Flaws of Fiction Writing, features more than sixty detailed Before and After examples of flawed and corrected passages to help authors learn to spot flaws in their writing.
Course Curriculum
Section 1: Catapulting Your Editing Business to Success
Available in days
days after you enroll
Section 2: The Backbone of Success
Available in days
days after you enroll
Section 3: Branding Your Universe
Available in days
days after you enroll
Frequently Asked Questions
When can I start taking this course?
The course will be available immediately and will remain available as long as you keep your account with us, twenty-four hours a day, seven days a week. It is completely self-contained and can be enjoyed at your own pace - you decide when you start and when you finish. If there is something you missed, you can go back at any point at any time.
How long do I have access to the course?
How does lifetime access sound? After enrolling in this course, you will have unlimited access to this course for as long as you like - on any device at any time. Simply log into your account from a device and the courses for which you registered will remain available to you.
What if I am unhappy with the course?
We would never want you to be unhappy! If you are unsatisfied with your purchase, contact us within 10 days and we will give you a full refund. (
[email protected]
)
Who will benefit from this course?
Editors (copyeditors, book editors, content editors) who want to create a successful freelance editing business.
What this course is NOT about:
This course does not teach you how to become an editor, how to run an editing business, how to learn editing skills, how to deal with clients, or how to schedule your time.
May I share this course with others?
We would prefer that you keep your course purchases for your own use. We are aware that we cannot prevent "sharing," but doing so undermines the spirit under which the Institute was created. We ask that you use your best judgment and respect the value of our teachers' intellectual property.
Can I interact with the teacher directly?
Our courses are not set up for one-on-one interaction. Some of the teachers are available for coaching but at this point we recommend you reach out to them through their web sites to see if they are available.