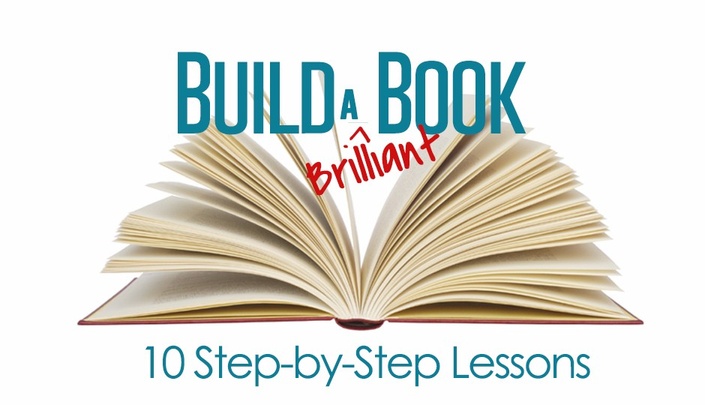 Build-A-Book: A Step-by-Step Primer
11 sessons in plotting and drafting your novel. A video series.
You're writing a book...but suddenly...
You're stuck because you don't know where to take your characters next.

Or, your plot feels dull

Or, egads, you see another book just like it come out!

And you just wish you knew your hard work was producing a book that will sell.
Susan May Warren understands. Having written 50 books, she's encountered those thoughts in every single book. But, after fifty novels, she's found a few tricks on pushing through, getting the words on the page and making sure she's creating a powerful story.
Would you like to learn her secrets? Watch a book come together, see how she wrestles through plot and character issues, layers the plot onto the page, weaves in emotions and creates tension?
Then the Build-a-Book series if for you!
In this class, build a book with RITA award-winning, best-selling novelist Susan May Warren. She will bring you inside the storycrafting process, teaching you how to create characters, a plot, develop conflict, the black moment, the epiphany and finally… the happy ending.
Experience the creation process, watch the decisions that plot each step of the hero's journey, learn the nuances of crafting a story, and get the tools to write your own novel.
At the end of the series you can read the book created! Susan May Warren is really excited to share her secrets and let you peek behind the curtain.
You too can Build-a-Book.
---
The Build-a-Book project is a video series of 11 Lessons that follow Susan's plotting and drafting of You Don't Have to be a Star. Susie explains the decisions and that go into her draft of the novella, and teaches different techniques she employs. Originally aired live, these lessons form a primer that you can follow to brainstorm, plot, and draft your novel. You'll get a a copy of You Don't Have to be a Star. Included in the course are the video recordings and PDF notes for each of these sessions:

Build-a-Book Lesson 1: Brainstorming Your Best Idea

Build-a-Book Lesson 2: Plot Your Chatacter's Journey

Build-a-Book Lesson 3: Creating a Powerful Story Arc

Build-a-Book Lesson 4: Get the Story on the Page

Build-a-Book Lesson 5: Chapter 1 - Secrets to Starting Your Story!

Build-a-Book Lesson 6: Chapter 2 - Tools for Hooking Your Reader!

Build-a-Book Lesson 7: Chapter 3 - How to Build the Noble Quest

Build-a-Book Lesson 8: Chapter 4 - Keep Your Momentum

Build-a-Book Lesson 9: Chapter 5 - Emotional Layering

Build-a-Book Lesson 10: Chapter 6 - Show Versus Tell

Build-a-Book Bonus Lesson: The Final Chapters - Creating the Happy Ending
Your Teacher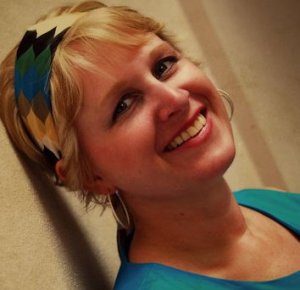 Susan May Warren is the RITA award-winning novelist of over thirty novels. A five-time Christy award finalist, a two-time RITA Finalist, she's also a multi-winner of the Inspirational Readers Choice award, and the ACFW Carol Award.
A seasoned women's events speaker, she's a popular writing teacher at conferences around the nation and the author of the beginning writer's workbook: From the Inside-Out: discover, create and publish the novel in you!.
She is also the founder of www.MyBookTherapy.com, a story-crafting service that helps authors discover their voice. You can find her online at www.susanmaywarren.com.
Frequently Asked Questions
When can I start taking this course?
The course will be available immediately and will remain available as long as you keep your account with us, twenty-four hours a day, seven days a week. It is completely self-contained and can be enjoyed at your own pace - you decide when you start and when you finish. If there is something you missed, you can go back at any point at any time.
How long do I have access to the course?
How does lifetime access sound? After enrolling in this course, you will have unlimited access to this course for as long as you like - on any device at any time. Simply log into your account from a device and the courses for which you registered will remain available to you.
What if I am unhappy with the course?
We would never want you to be unhappy! If you are unsatisfied with your purchase, contact us within 10 days and we will give you a full refund. (
[email protected]
)
May I share this course with others?
We would prefer that you keep your course purchases for your own use. We are aware that we cannot prevent "sharing," but doing so undermines the spirit under which the Institute was created. We ask that you use your best judgment and respect the value of our teachers' intellectual property.
Can I interact with the teacher directly?
Our courses are not set up for one-on-one interaction. Some of the teachers are available for coaching but at this point we recommend you reach out to them through their web sites to see if they are available.